Why would I need a nutritional supplement?
Supplements include vitamins, antioxidants, herbal products, and micronutrients that fill in gaps in your diet. Supplements may also be a way to get a concentrated dose of certain compounds that you just can't get through food or other means.
The team at Fort Wayne Integrative Medicine determines if you have nutritional deficiencies or a condition that would benefit from a concentration of specific supplements through a physical exam, review of your symptoms, and screening tests.
Deficiencies affect your energy, immunity, appearance, and overall sense of health. Supplements help calibrate your nutrient levels to optimize your body's functions. The right types of supplements can balance digestion, optimize organ function, squash cravings, build mental acuity, improve sleep, and help with weight loss.
What labs are used for testing?
Dr. Veerula enlists the help of a number of well-respected labs that perform unique testing to check your health, diagnose symptoms, assess your nutrient profile and deficiencies, and evaluate gut health.
In addition to Genova Diagnostics and Vibrant America to test for digestive health, he works with local labs such as PathLabs, LabCorp, or any place that you feel comfortable having your blood drawn.
What supplements are available?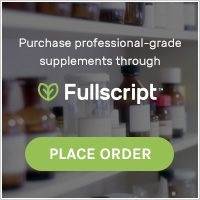 Supplements are available without a prescription and aren't regulated by any governmental bodies. Dr. Veerula has researched and stands behind a number of quality supplement providers, recognizing their purity and proven effectiveness.
To see our full product catalog for pharmaceutical grade supplements
Supplements offered include:
Ortho Molecular Products®️
Ortho Molecular Products offers a broad spectrum of quality supplements that support eyesight, adrenal health, gastric balance, cardiovascular health, stress reduction, and life extension. The company subjects itself to rigorous quality standards and uses only the purest raw materials in production.
https://www.orthomolecularproducts.com/
LifeExtension®️
LifeExtension supplements boost heart and brain health and help with weight management and reducing inflammation. The company has exacting standards that prioritize the patient and your overall well-being.
https://www.lifeextension.com/
Protocol for Life Balance®️
Protocol for Life Balance offers the best selection of vitamins, nutrients, and dietary supplements that have been clinically studied to support and enhance your joint health, cardiovascular function, stamina, and quality of life.
https://www.protocolforlife.com/
Veritas Farms
Dr. Veerula also prescribes CBD, or cannabidiol, and offers a full spectrum of CBD tinctures from Veritas Farms. CBD comes from cannabis Sativa plants such as marijuana and industrial hemp and has all the healing power of these organics without the hallucinogenic properties of THC. CBD can treat pain and anxiety and promote overall good health.
https://www.theveritasfarms.com/
For more information about how supplements can heal your body and help you live a vibrant life, contact Fort Wayne Integrative Medicine. Call the office today or go online to make an appointment.